We have a setup of around 15 user machines sharing around 10 folders. One of our users must have accidentally deleted the majority of the files in a folder. I assume, while adding the the folder share to an already existing folder with a different set of files, but that's beside the point.
Of course, i have the staggered versioning enabled on my machine and also on some central, always-on device in our network. Unfortunately, for this specific folder, the version restore does not seem to work on either machine.
In the Restore Version window, there is no drop down shown besides the list of file versions.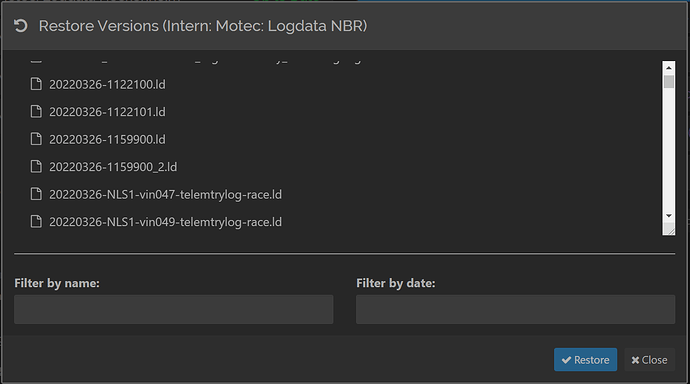 When i look at the Restore Version window for a different folder, the drop downs are being shown.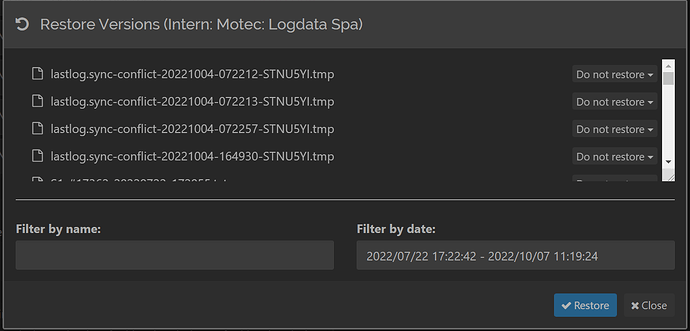 The list of deleted files is quite long (~1480 files). Is the error possibly related to the length of the list?
I will write a script to restore the files, so no trouble there. Just wondering what's going on, thanks