Hello!
I've had a look around the forum and Issues list and, whilst I can see this has cropped up from time to time, I can't see an open issue for it:
My Remote Device list is a very good random number generator.

Despite all my nodes having a common set of ignores, I see radically different sync states in the Remote Device list.
For example, here is are two views of three nodes (I promise, it's the same three in each case) as seen from two other nodes: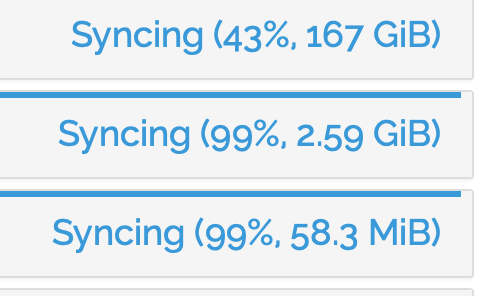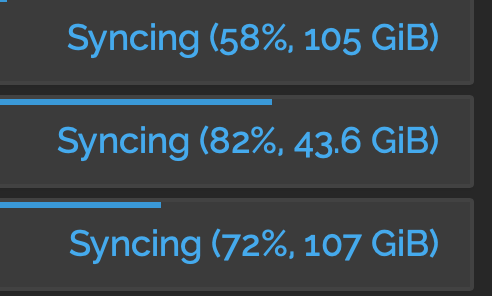 I'm not able to log into them just now to check, but I'm as confident as I can be that they're fully in sync. Certainly, looking between these two nodes, they don't see a consistent view of each other.
Am I alone in this?
Thanks!