I've got two Linux machines running Syncthing 1.23.6. One is setup with six send only folders and the other has those six folders as receive only. Three of the receive only folders are stuck in the "Out of Sync" state. Here are the details for one of them: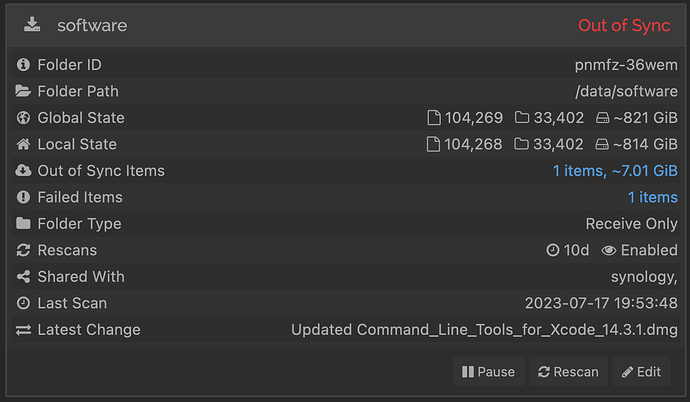 If I click on the "1 items" (sic) link it shows me this: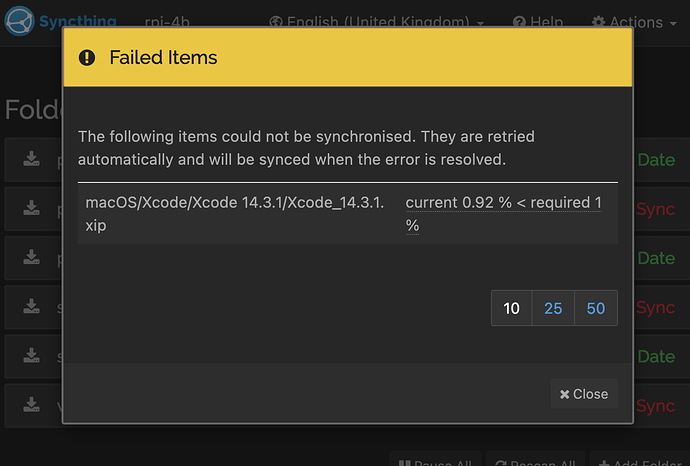 There's 92 GB free on the destination disk so it's not a case of running out of space.
Please can someone tell me what that error message means and how I can make things sync again?