I sync a folder in which temporary files are created again and again for a short time, and disappear again. I rarely scan the directory 3 times a day and that seems to get "syncthing" out of the blueprint. What happens there? what happens if I click on "Overwrite changes"? Can anyone explain to me ?
Could not somehow, in addition to the non-syncronized objects, write a reason why they were not synchronized?
New users can only put one image in a post :))) You should not discriminate new users. As you will not get any new users in this this way.
Use your fantasy to imagine the content of the picture I can not upload due to your restriction.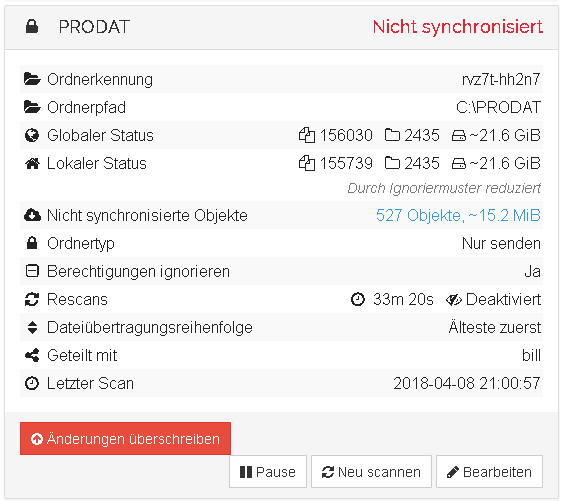 !