Hi,
I have seen this repetedly now.
I have a program which apparently writes files first as short-windows-style-filenames and then renames them to long (normal) filenames (or something similar happens internally).
Example:
Create as: BIGWOR~1.MP3
Rename to: Big World - Me Gusta.mp3
This confuses syncthing as for windows these two filenames are the same file.
But syncthing can not find the short filename anymore and the gets stuck with this (on another device):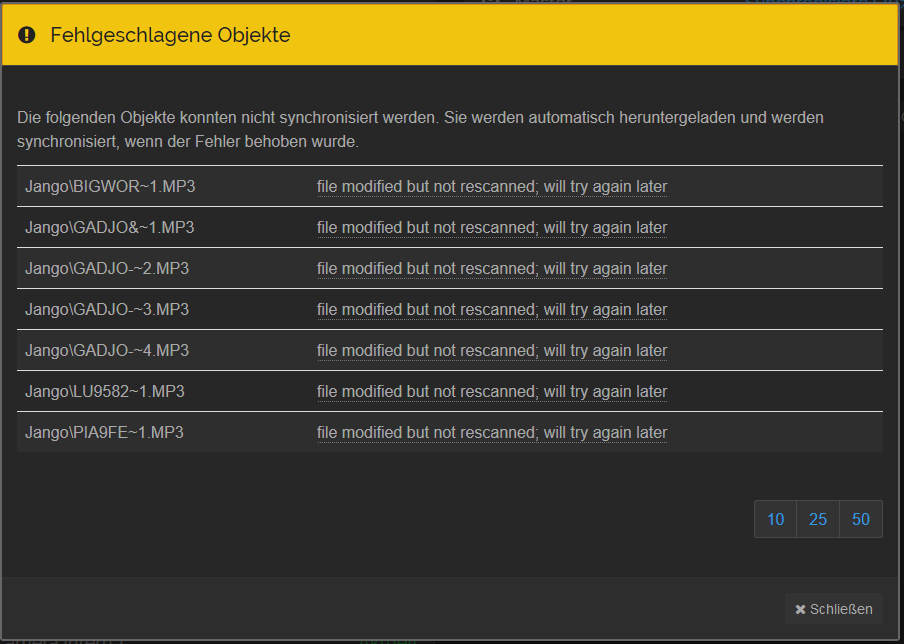 Workaround:
Move the stuck files out of the folder
Sync
Move them back
Sync
Addition:
I just noticed syncthing creating this file on the sending device after I tried my workaround:
~syncthing~LU483C~1.MP3.tmp
I deleted it. Nothing bad seems to have happened.