Hey,
I'm trying to use syncthing for backing up several large folders (28 TiB overall). Is it performant enough for my needs?
It seems that it breaks down. I was also monitoring the status of my folders via rest api /rest/db/status?folder=… where one call takes up to 15 minutes until i get the response. Here is an image of my status page: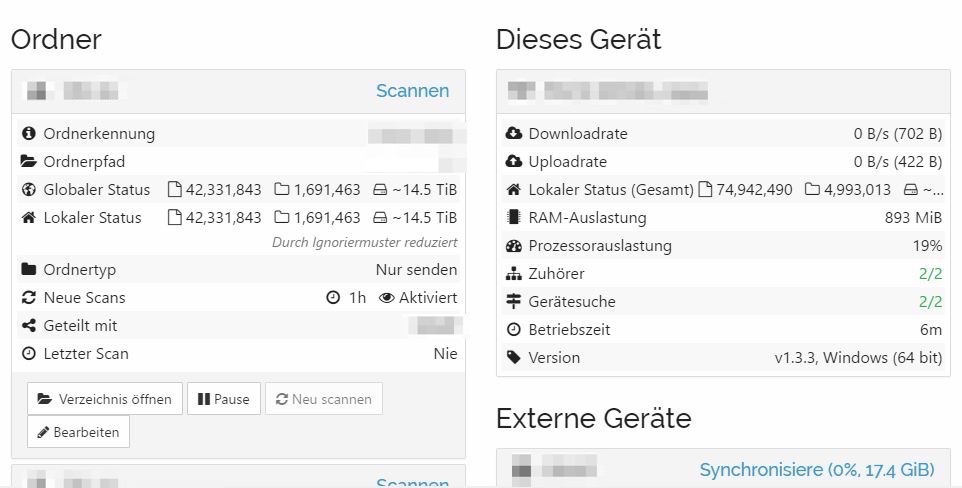 Do you think I've to switch to something else for that amount of data?