First, I declare that the data drives are USB, the indexes are on an SSD (c:\), it's an i5 with 16Gb ram. Saying that, this version is the first where after a few hours, usually 4, I get the following under Synctrazor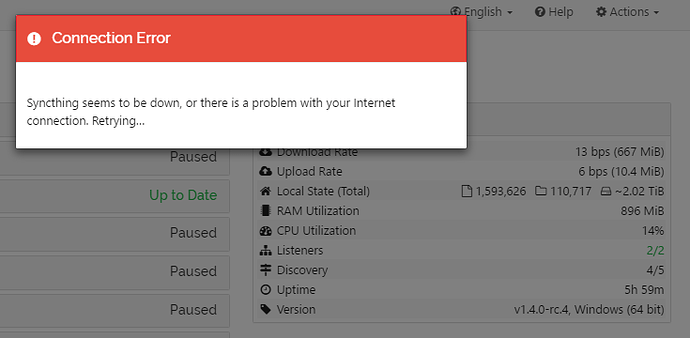 I had the same issue last night and had to restart St, so I paused all but 4 jobs and this morning the gui is again unresponsive. If I refresh synctrazor or open in an external browser the page is blank.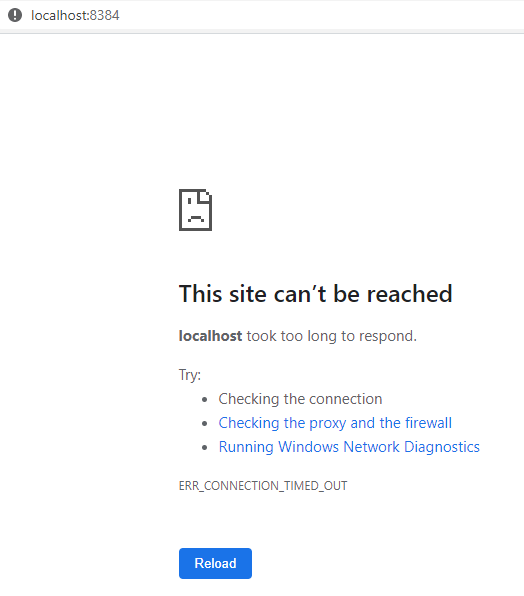 By now the local state should be in the order of several Tb (I have 7+Tb) and on previous versions, if all the jobs were left to run in tandem, I would have completed the initial scan within a day (due to USB IO)
Syncthing is still running, I can see in the resource monitor is still reading and indexing. But something has changed where I feel it's taking longer to perform tasks and the connection error this time isn't going away with page refreshes. The system isn't running flat out

it feels like it's working harder on scanning / indexing compared to other versions.