Just saw this happening.
SO end has a windows backup that has previously been received and all up to date. However I need to do an emergency export to that folder from Hyperv. So…
I paused the SO end, paused the RO end. Moved the files on the RO end as I still need to retain those backups. On the SO end, deleted the windows backup as I don't have the space to have two sets of backups. With the SO end still paused, i'm performing a hyper-v export. (I don't want St scanning the directory as the files are being exported)
On the RO end, I have cleaned the receiving directory and unpause so St knows there's nothing in there, correctly asks to revert local changes, however it's actually redownloading the files, not just the structure.
I know that the SO db will not be aware that the SO's local folder has changed as the folder is paused, however why is it trying to sync when I expressly paused that folder? Moreover, it's not just rebuilding the directory structure, it's actually downloading files…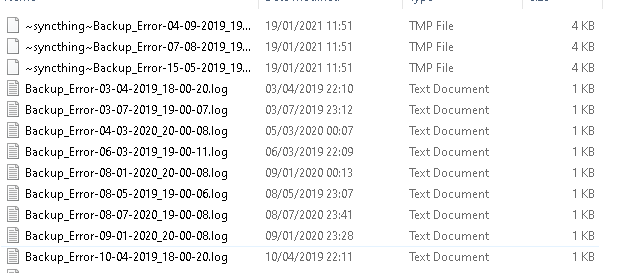 1.13.0 rc1 both ends, all windows