I love syncthing, once setup it is reliable and I am so happy it exists. Somehow when making changes I am very good at messing them up and ending up in a dysfunctional state.
I tried setting up sync between a mobile and desktop. But since the folder didn't exist syncthing complained. I then created that folder, but that was probably a bad idea, since then syncthing complained about the missing .stfolder item. I re-created that folder and sync started to run again. I am sending only from mobile to desktop. However I now see 405 out of sync items for the mobile device when looking at syncthing webUI on desktop.
Here's a screenshot from syncthing webUI on iMac: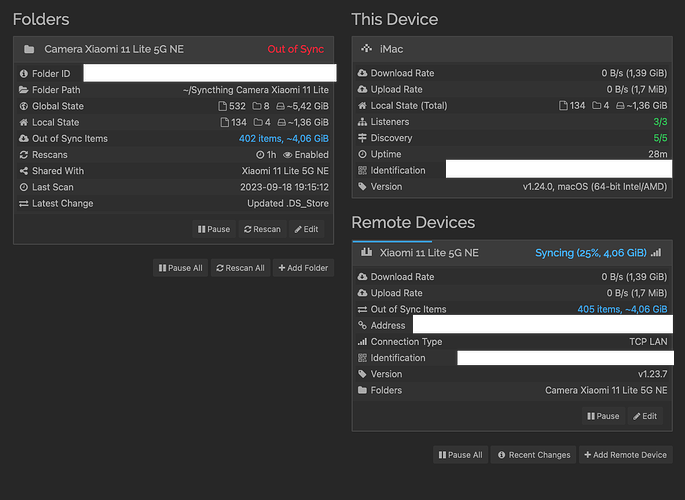 When I click on 405 items in the remote devices section this shows:

What is the process to recover and get this working again?