I made changes to some files on my Ubuntu which are monitored by syncthing and synced to SD Card in my Android 13. The changes are always out of sync and I have to manually sync those files to sd card.
You can see the following image: the files whose size is not displayed or displayed as 0 B have been renamed on Ubuntu (extension changed from .m3u8.new to .m3u8) and 2 new files added on Ubuntu.
---
Any Suggestions on how to make sure that syncing happens on sdcard?
---
On Ubuntu Syncthing Web interface shows as follows: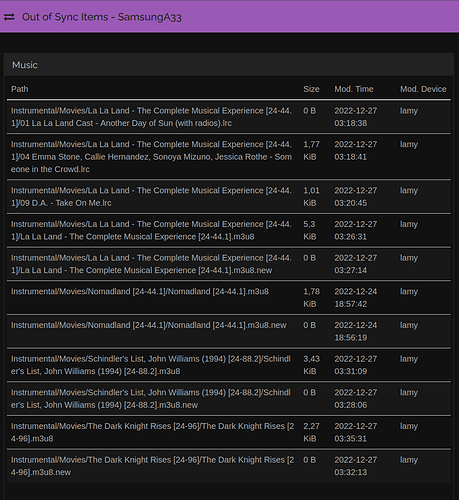 On Android Syncthing Web interface shows as follows: