Hi,
Context: I'm looking for a sync solution between several PCs and my NAS, and selected Syncthing for its features and openness, so this is my first try, but I cannot seem to make sync work…
What I did: Installed v1.5 community package on Synology 1812+, and SyncTrayzor 1.1.24 (Syncthing v1.5) on W10 64b. I've added each device on the other one, and set up a single sync folder called 'Audio' on both. That folder had been previously sync'ed on demand using a manual tool, so contents was mostly identical.
Issue: On W10, the folder appears "Up to date" but with the Synology device "Syncing" at 0% for the whole day. On Synology, the folder appears "Out of Sync", with the W10 device "Syncing" at 99%.
Screenshots: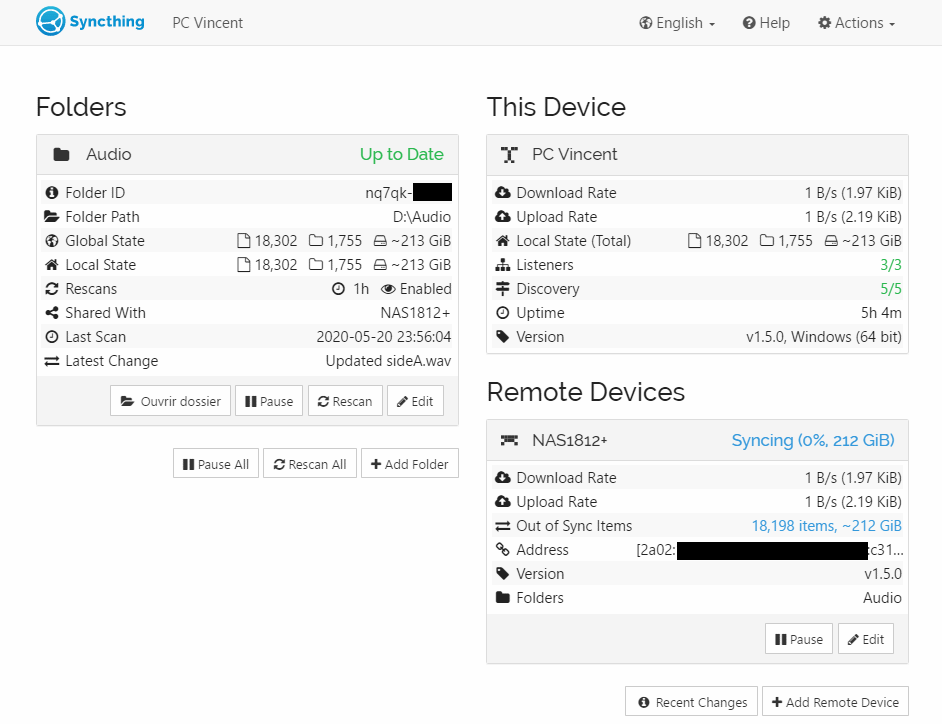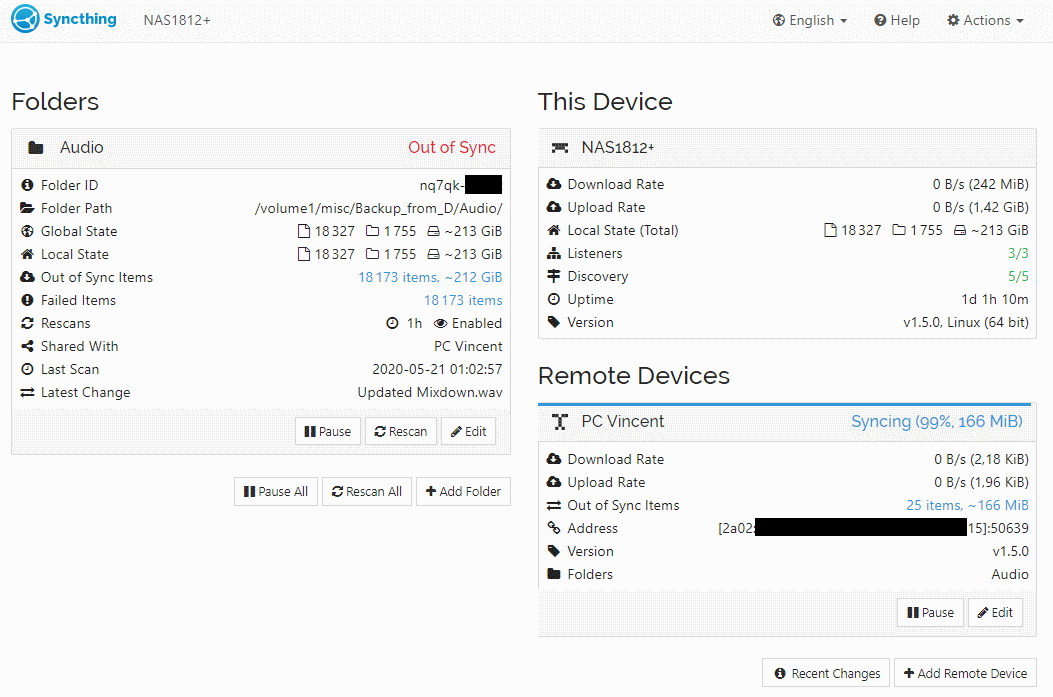 Question: How can I debug the situation ? As far as I know, I have no particular filtering set up on either device, and the folder on Synology is R/W by user, group, and others. I guess this sounds like a newbie question, but I'm a Syncthing newbie

Any hint would be greatly appreciated.
Vincent