I have Seven devices in my cluster. FIve share ebooks and audiobooks. Two share only ebooks (not enough storage for audiobooks).
Somehow, there are audiobooks showing up in the ebooks directory on all devices (but not all audiobooks):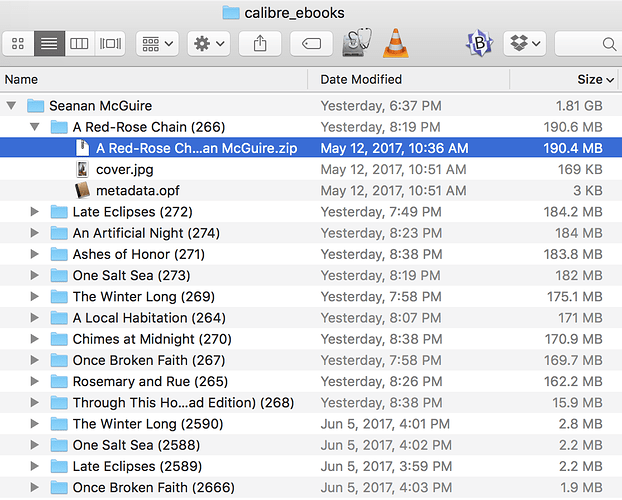 The culprit seems to be device 1 sharing with other devices. Device 1 does not have the audiobooks folder and thus should not be able to share it, yet device 3 sees it as sharing Audiobooks: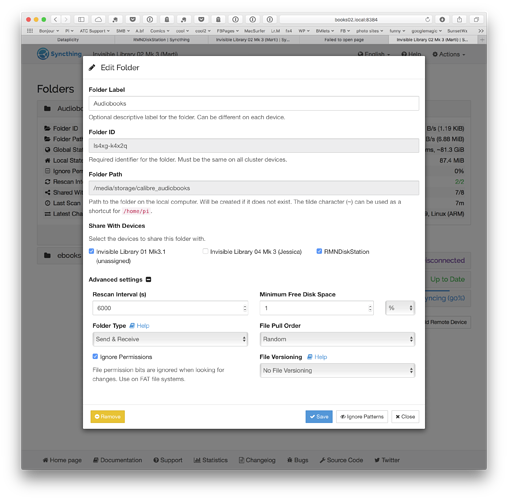 Diagnosing this is complicated by the fact that Device 1 will no longer load the admin console at all. This despite multiple restarts.
I could probably fix this by blowing away device 1 and reinstalling, but that would not help figure out what went wrong. This is the second time this has happened,
Here is the config xml for device 1: config.xml (6.7 KB)
I can't seem to find a log file for syncthing, but I would be happy to upload it as well if someone can point me to it.
How do I figure out what went wrong?
other details: The introducer uses Send-only all devices have no interaction happening on them, no users. Each device has a webserver that looks at the synced directories and serves the files, No one is logged in on any of them. Device one has not even served any actual files, it's been running idle.
all device have ignore permissions set.
All devices have been set up within the last two weeks (so nothing is really old). All devices are running Linux of some form (the "master" is a Synology NAS, one device is a Mac Mini running Debian, the rest are Raspberry Pi zeros)
Help?