Hello all. Hope someone has some advice! I have one folder that is consistently mismatched between two devices. The ACTUAL folder contents match as confirmed by folder->properties in various Operating Systems. But Syncthing thinks they are mismatched. this is a one way sync from "master" to "secondary". Master is correct: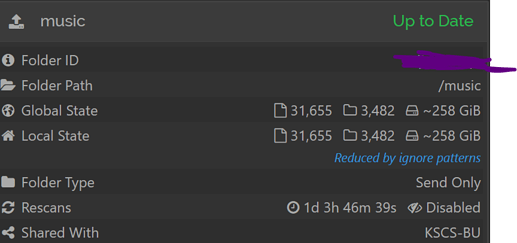 Secondary is not. Even the global state is not: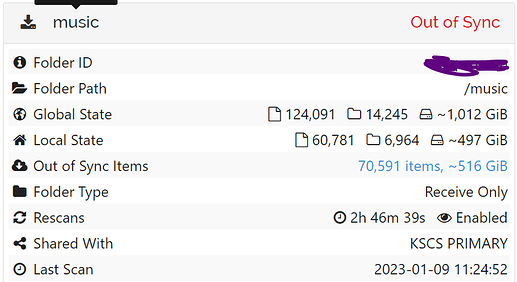 Folder Properties on both machines show identical count of folders and files which match the primary "send only" machine.
Any thoughts how to resolve?
thanks tiwing