Hi people! great pleasure to be here! sorry for my bad english.
I have a syncthing ( sendonly ) where I put files to share with my family and friends…
and anothers instances connect as receiveonly to my syncthing "server"
I'm learn use of rest api and when i test: curl -X GET -H "X-API-Key: $APIKEY" http://127.0.0.1:$WebPort/rest/events
I dont find users from PendingDevicesChanged that inform in webui
see the picture bellow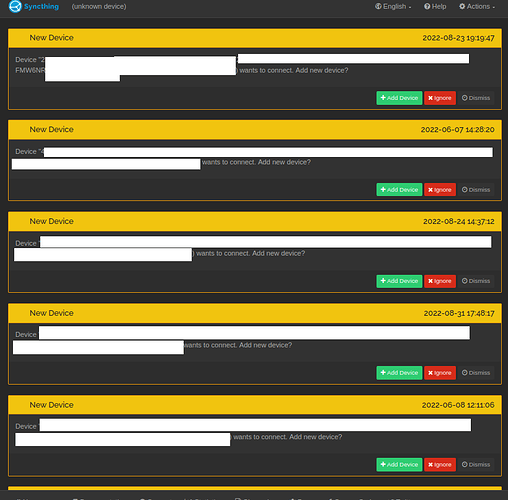 where I find the syncthing IDs webui in rest api?
how to dismiss webui notification in rest api?
all clients in linux syncthing 1.20.4
thanks for this great software and community

thanks for any help!