Hi
Thanks for the work on this great Sync-App.
I updated to the new Android-Version v1.19.0. Unfortunately I cannot use anymore a filemanager when tapping on the folder-Icon: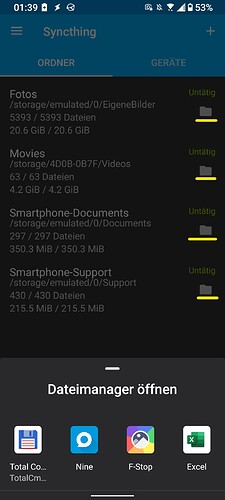 The Total Commander-Icon shown in the PrintScreen is the Total Commander Mediaplayer, and the other apps are also not usable for this purpose.
Is there a way to have it like in the previous version?
Thanks Chris