I have always had this problem with the Web GUI after it has been opened in the browser (Chromium) for a while.
Basically, on the first sight, the GUI looks normal, but if you look closely, everything is actually stalled.
However, upon trying to refresh the site, I get this error.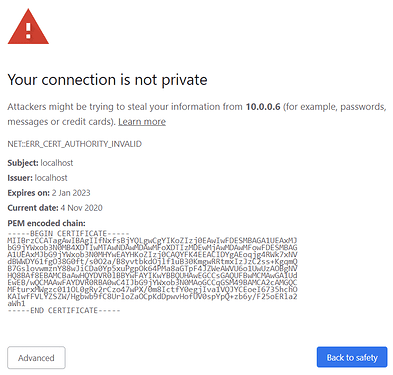 I can still open the GUI by clicking on the "Advanced" button and then "Proceed to the site", but the real problem is that this error does not pop up until the browser tab has been manually refreshecd. Otherwise, the GUI looks as if it was working, while in reality it is not updating at all.
Is there any way to fix or work around the issue? I do have Use HTTPS for GUI enabled in Syncthing. This seems to happen regardless of the Syncthing configuration, usually after the GUI has stayed open in the browser for a few hours.