I apologize in advance; I don't understand how to do this even after reading prior posts on the topic.
Essentially, I just want to output to a log file the most recent history of syncs on a particular machine running Syncthing GTK on Linux – Fedora in this instance.
I tried to use the UI Settings>Advanced>Daemon arguments and variables interface to set the "example" argument for logging. Other than changing the directory path, it was identical. However, each time I get an error stating Can't Invoke the daemon. See images below.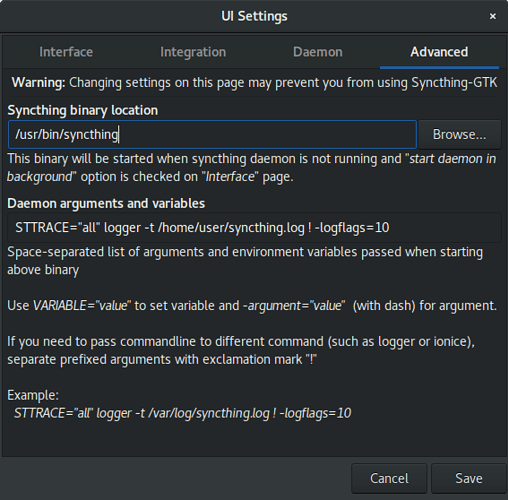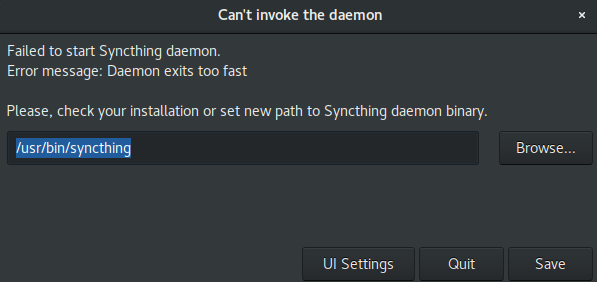 What am I messing up here? Am I misunderstanding the functionality of this section? Instead, do I need to pass these arguments at startup? And if so, what is the best way to do so?
Please note, all I really want to do is have an use log in /home/user/syncthing.log that is limited to, say, the past 50 entries.
Thanks for any assistance.