This has been happening on one of my Android devices recently. Basically, from time to time I see that one of the Receive Only folders is being stuck with Local Additions, despite having done no changes to in on the Android device itself.
This is how the situation looks in the Web GUI.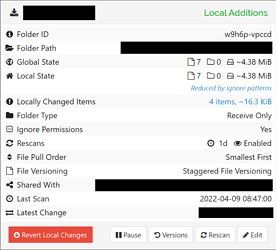 I've compared the files listed as "Locally Changed Items" with their counterparts on a different, Windows device, and they match both regarding checksum and mtime.
Here is the REST API output of the two files. TE7LRR is the Android device, where the Local Additions show up. D4DZUG is the Windows device.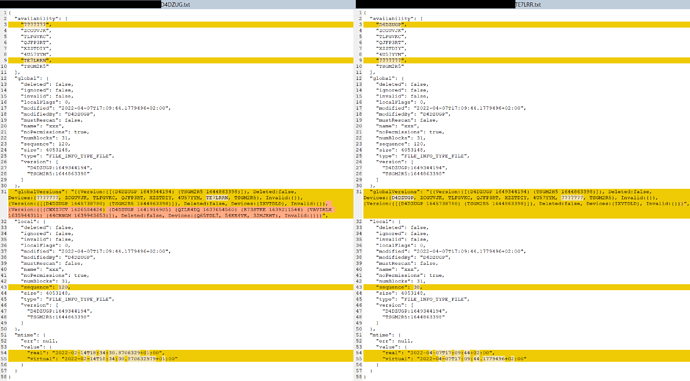 Because this is Android, I want to mention that Syncthing is set to run as root, and I've also checked the config DEBUG log to see whether the 2s mtime has been automatically applied, and it has.
Detecting FS at "xxx" on android: Setting mtime window to 2s: usage.Fstype == "fuseblk"

Syncthing version on the Android device is currently v1.19.0.
Have you got any idea what may be going on here?