I have 3 devices in the same LAN and 2 outside.
I don't understand why one device (thinkpad) in LAN see only devices inside the LAN (it don't see the 2 outside)…and report "Connection to … closed: reading length: EOF" in the log:
The others 2 in LAN see all device (inside and outside), here an example, with same version of Syncthing:
On the left device with "compromised" discovery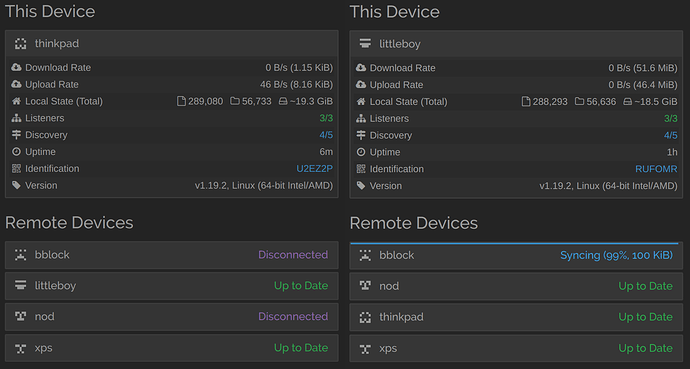 The router seems works good. I have also try to using smartphone as hotspot (ie. put device outside the LAN), but the thinkpad see only those 2 devices.