I have encountered this problem quite a few times recently in my real setup. I still haven't been able to reproduce this in my test environment though, so I have no exact steps to reproduce or anything like that yet.
This is what the folder state looks like on Device A. The folder is shared between a few devices, with Device B among them.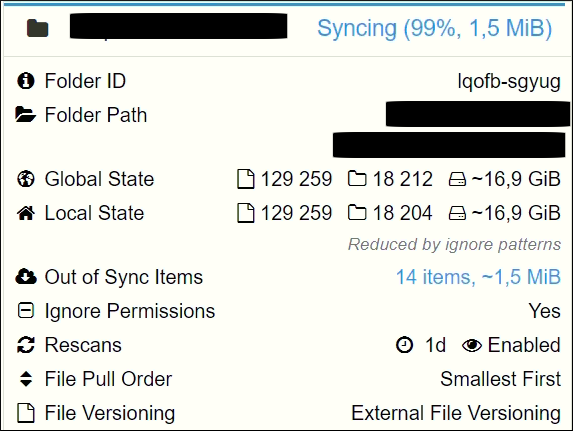 Now, after sharing the folder with Device B, something breaks.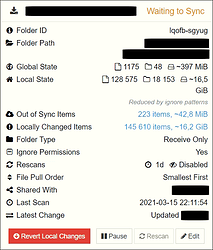 Please ignore the "Waiting to Sync" state, as nothing changes after it does "sync". The problem here is that the global state is incomplete, and doesn't match the actual global state on Device A (and the other devices too) at all. Trying to revert local changes deletes the local files, but still doesn't fix the broken global state, i.e. the folder syncs, but the result is a very incomplete sync, following the already incomplete global state. Pausing/unpausing the folder and/or restarting Syncthing itself also changes nothing.
This only seems to happen if there are pre-existing files in the destination. If there are no files, and we start from scratch, then the folder seems to sync 100% properly. Removing and re-adding the folder also doesn't help. It still ends in this state, eventually.
Do you have any idea what the problem may be about? I will keep trying to reproduce this in my test setup, but for now I am kind of stuck.
Both devices run Syncthing v1.14.0.