In the process of unsuccessfully trying to setup and use a relay, I unfortunately managed to change a crucial setting or two and am unable to sync over the same network as I was able before.
Is there a way to restore synching back to default settings or a list of defaults available somewhere online? I, unfortunately have zero experience with network configuration and wasn't able to find any helpful information here or elsewhere online.
This is the only setting pane that I played around with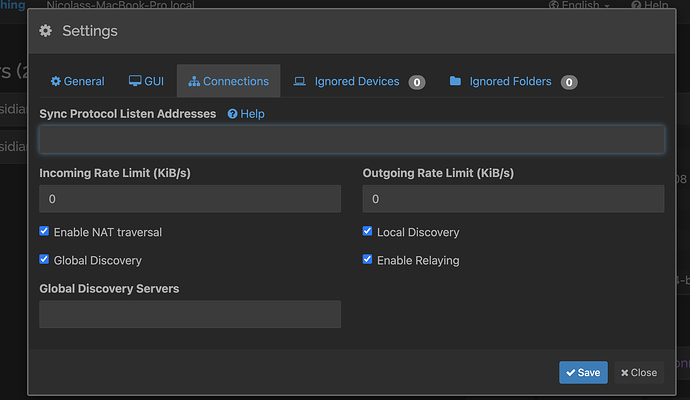 Thanks, and apologies for my complete ineptitude!