I have installed syncthing on my linux pc and laptop, no problem works great, however setting it up on android with my phone and tablet is a nightmare, for me.
Android seems to choose the photos folder (/storage/emulated/0/DICM) on the device, but I cannot navigate to that folder in the myfile application and cannot make a default folder or .stfolder. I tried to make the dir .stfolder … /storage/emulated/0/.stfolder, that works but I can't get to the dir to add files. How should I do this, and please bear in mind that while I have some knowledge of linux, I am not a programmer/developer!

Adding devices is not working out either! I add the device id of the linux devices but they do not seem to be found!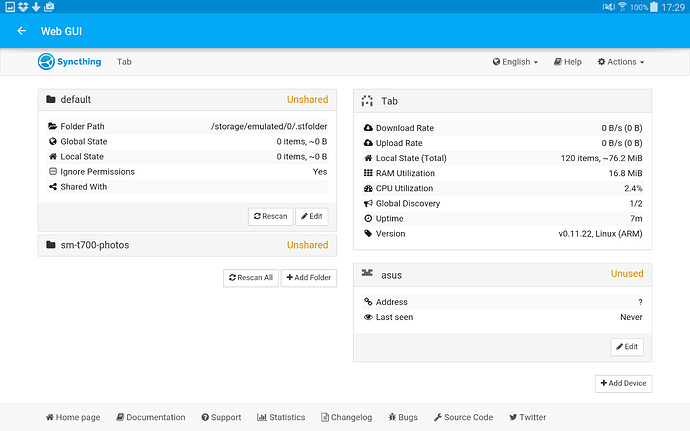 screenshot from tablet.
I really like this application and it would be even better if I could get it to work with the android devices.
Is there a version for raspberry pi?