I noticed several times now, that syncthing uses high CPU without doing anything apparent.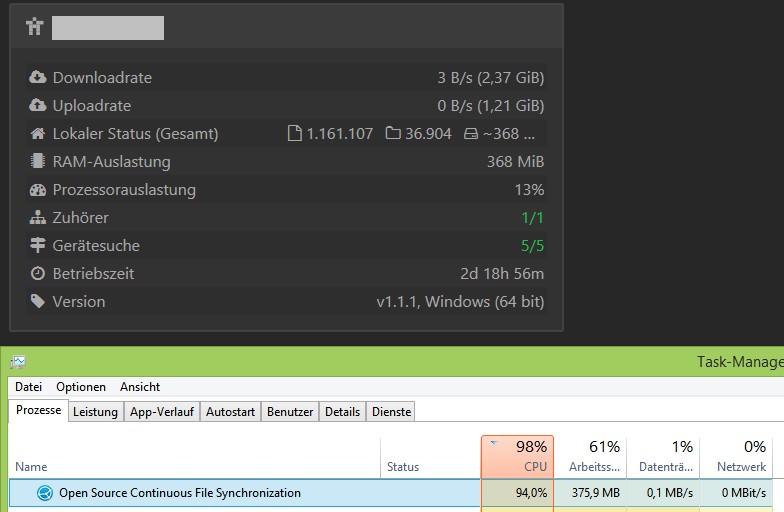 By coincidence i just noticed that this time the high CPU usage started when another client started up and connected. Maybe they were syncing file lists or something like that. Yet the data transfer was pretty low.
After several minutes the CPU usage went down again.
I have installed now Debugging Tools for Windows and next time i see it i will make some stackdumps of the active threads. This should be useful to determine what is happening there.
Until then: Any ideas what is causing this?
Greetings Fred;