I have 2 folders I want to sync to all of my computers, one is scripts, and one is linux dotfiles. This has been working for a while with about 10 devices.
Now, when I add a new device, I ususally end up screwing up the whole routine leading to some broken sync relationship. I currently have my sync partnership in a broken state I can't fix (I've read some posts on this, mostly around broken .stfolder stuff):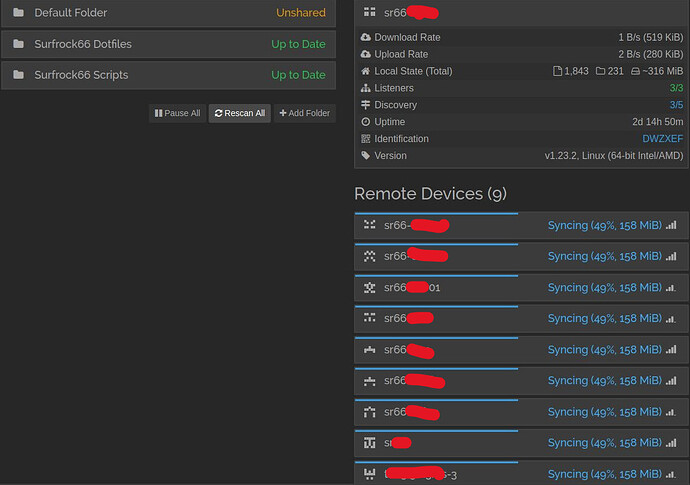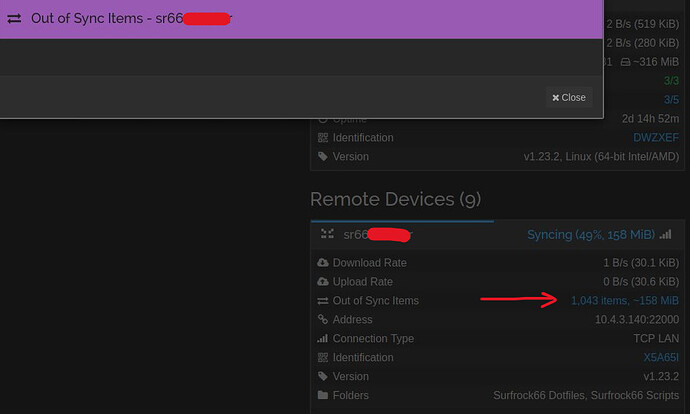 One of my devices is an introducer, and each of my other devices is set up to auto accept and acknowledge that as an introducer. When I create a new device, I create the 2 folders and pre-populate them over SFTP or something (though not transferring .stfolder). Usually this is where syncing goes weird, things show broken, and I start iterating. I'll tick sharing permissions on/off, I'll tick ignore permissions on/off, I'll try to recreate the .stfolder…it ends up a mess, and I get frustrated and fussy.
What is the correct "for dummies" procedure for adding a new device to an existing sync relationship, especially if I would like things such as permissions copied? All of my devices sync users via LDAP auth if that helps.