Not sure if this is a bug, by design or version specific.
So last few days I have been working on a clients Windows PC and now that it's tidied up, I want to sync it's contents to me. Long story short I have been fighting with ignore patterns to block the Windows folders / files and send the rest to me and think i'm close, however some folders such as i386 / config.msi just keeps coming back.
My issue here isn't so much with the patterns, but it seems the receive only St will keep repopulating the destination folder, even when the send only end is shutdown…
send only end

receive only end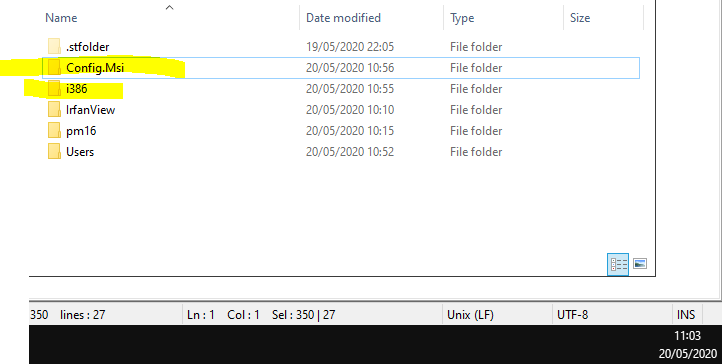 I then delete the two highlighted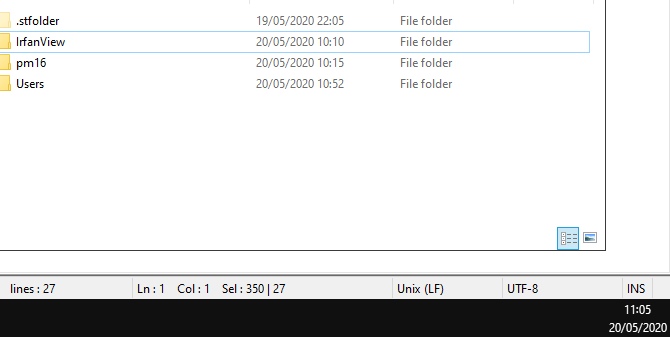 then a few minutes back the folders are coming back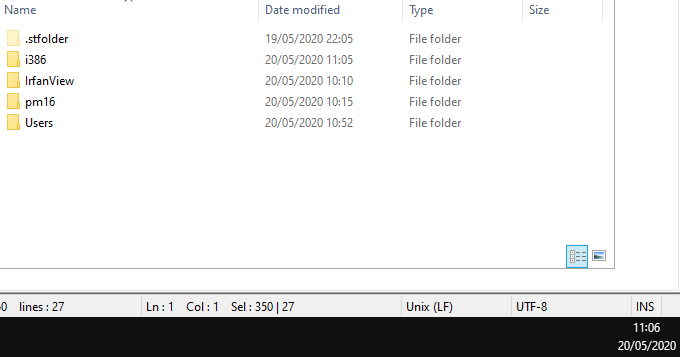 receive end folder
I have tried reverting, it…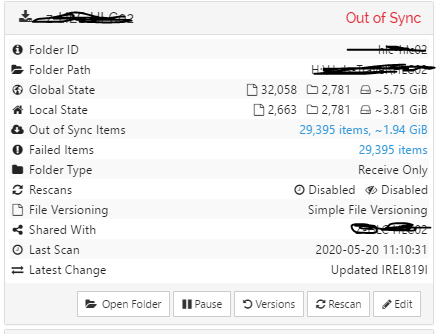 and the config.msi / i386 folders are now all back…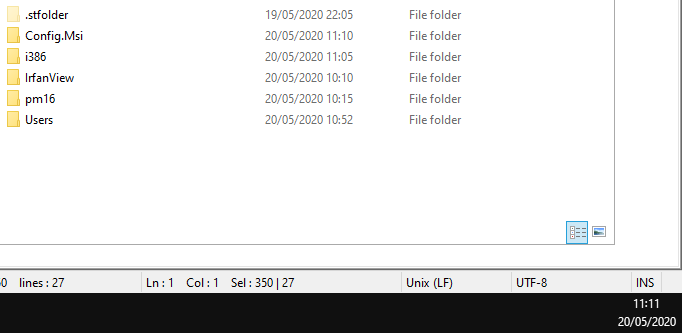 So it feels like the receive end is still building the folder structure (not the contents / files) based on the contents within it's database despite the remote end being paused and locally is showing as disconnected.
I have been trying different ignore patterns on i386 to try and figure this out, this is the current version (and it was /i386 at one point)…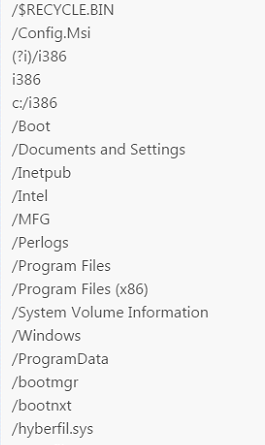 and suspect that some i386 patterns are wrong (been experimenting), but I have got to a point where I can't figure out how to stop i386 / Config.Msi reappearing, and just maybe, i'm looking at the wrong end. eg, it's the receiving end thats doing it.
There's other folders doing the same thing, such as default and public in the users profile folder, but the above is easier to see
There's no ignore file on the receiving end
In my mind, the receiving end should only create folders when instructed to be the sending end, not what it's database tells it to.
all 1.6.0 -rc5