I have a new problem with one device trying to push folders to another one, even though they already exist there. This is a different problem from https://forum.syncthing.net/t/folder-stuck-in-sync-and-non-matching-local-and-global-states/16431, because here there are no ignore patterns involved that affect the folders in question.
Basically, I had a folder shared between Device A (Send & Receive) and Device C (Receive Only). There were no issues regarding the synchronisation. Now, I have added Device B (Send & Receive) to the equation. The issue is present on the newly added Device B, trying to push the folders to Device C.
(There is also Device D sharing the folder with A and B, but it doesn't seem to be involved, so I have skipped it. I can add information from it if required.)
As said above, the "Out of Sync Items" are listed only on Device B, which is trying to push those folders to Device C. Both Device A and Device C report no errors.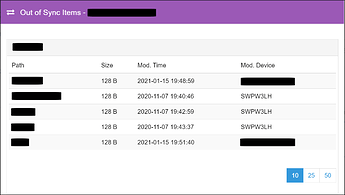 Below is the debug information from /rest/debug/file about one of the folders (in the order of A-B-C).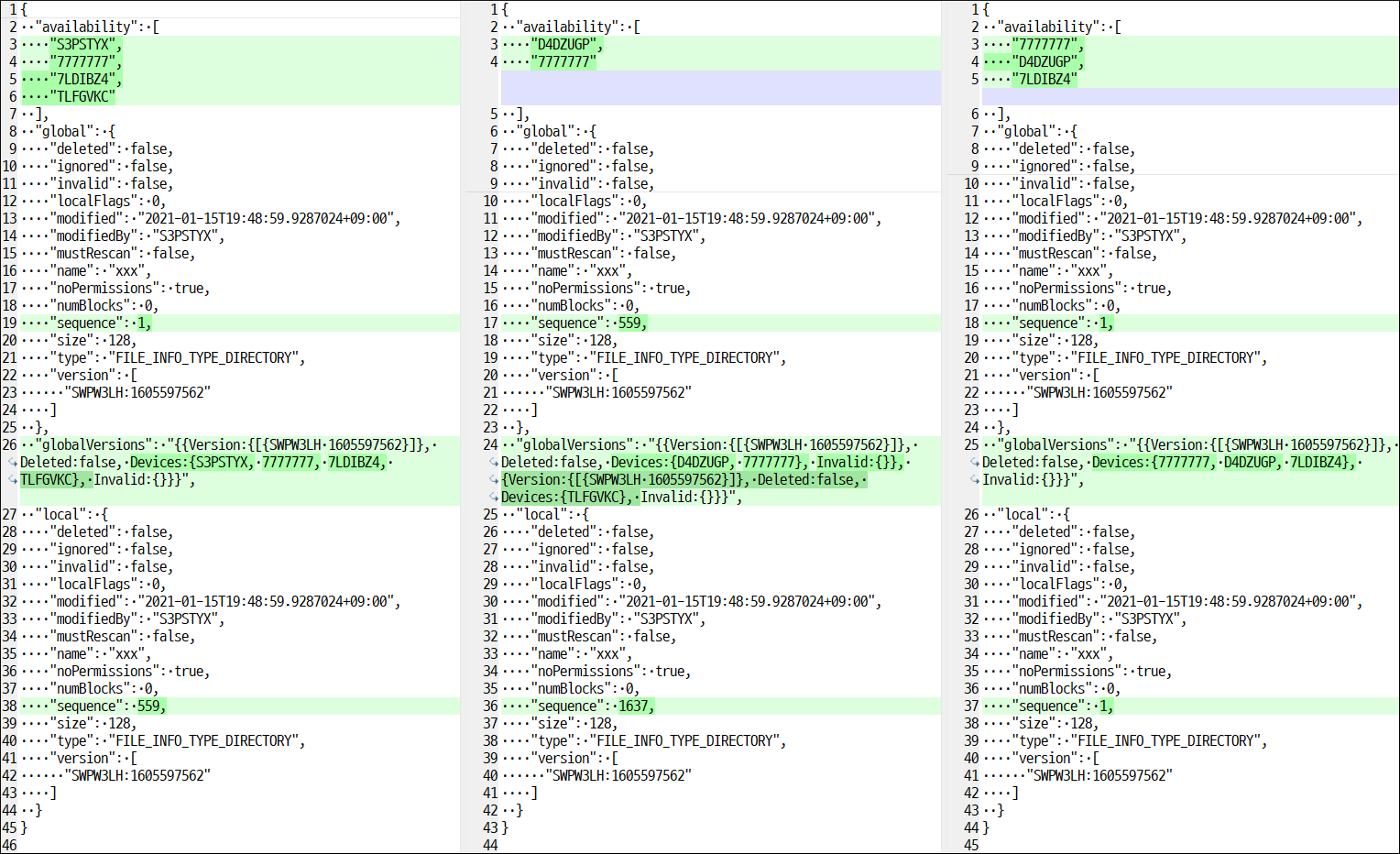 Do you have any idea what may be going on here?