I have a 3 tier setup where I have multiple send only primary servers (we will call them A) syncing to a second receive only server (B). There is a 3rd receive only server (C) that syncs with B. While there are multiple A servers they are each syncing their own folder so a file changed on one A server will never exist on or need to get synced to another A server. All the A servers can communicate with B and B can communicate with C but the C server doesn't have access to the A servers. Hopefully that all makes sense. My issue is server C shows server B is always out of sync, and when I click to show which files are you of sync the list is empty. The number of files and the size have been constant for several days now.
I have 2 questions.
Are my files actually in sync? I think they are but I would like a way to verify.
How do I get Syncthing to realize everything is in sync?
This picture is from the C server showing the status of the B server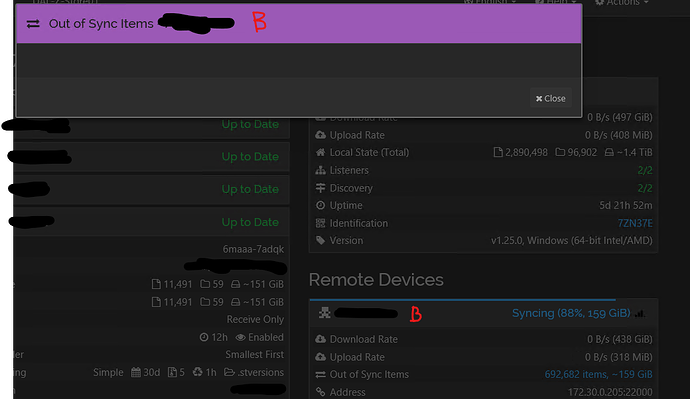 Thanks in advance.