Hi,
I am trying to set up a bi-directional sync between 2 distant computers which are not on at the same time. I have a 3rd device (raspberry pi) which is always on and available.
I thought it might work with the RPI beeing a "gateway" between the 2 computers.
The schema is the following :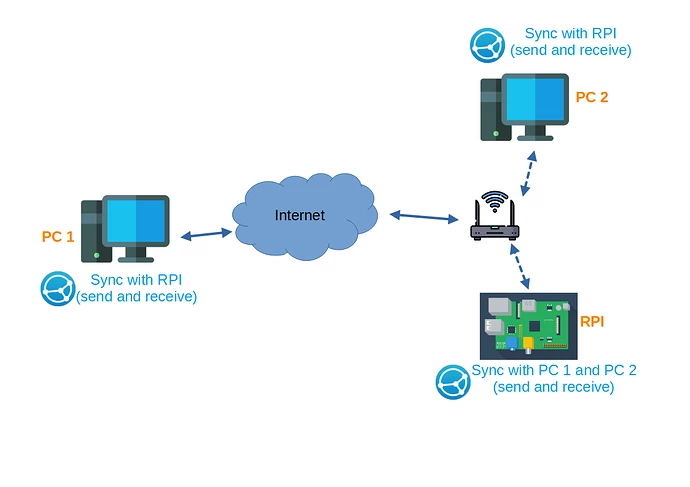 I set up the syncthing on both computers to send/receive with RPI and on RPI send/receive with both computers.
Files are synchronizing but I get a lot of conflict files on computer 2 (which is on the same network as the RPI. No error on Computer 1 for the moment.
Each time the file I want to keep is one that has been updated by computer 1 with a more recent datetime.
Any idea why I get this behaviour ? I don't get it. Maybe my setting is not ok ? Any help appreciated