Hello! I've installed the SyncTryzor on my laptop, which runs with Windows 10. But when I open it, it appears a message which says: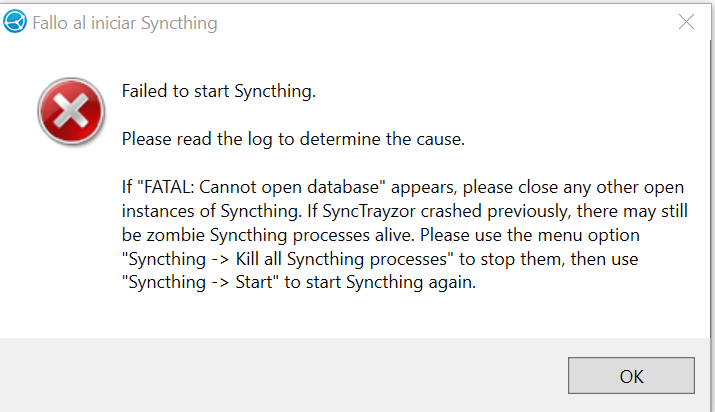 In the log, it is said: 09:57:30 WARNING: Failed to initialize config: config file version (37) is newer than supported version (35). If this is expected, use -allow-newer-config to override.
What can I do in order to istall Synthing? I've already killed al synthing processes, and desinstalled and installed again, but it still doesn't work.
I just need it to synchronize my Zotero pdf-files between the e-reader Boox and my laptop. Thanks for the help! I've been trying a lot, but still haven't found the way…