I have 2 drives on my main development PC: an SSD for the system (C:) and 1TB of old fashioned spinning rust for holding things like database backups that are big but don't need performance (on D:). Syncthing is therefore mostly working on the D: drive. Backups happen overnight, so the first thing that happens when I switch the machine on in the morning is that there are a lot of big files to sync down. And SyncThing maxes out the disk access whilst doing so: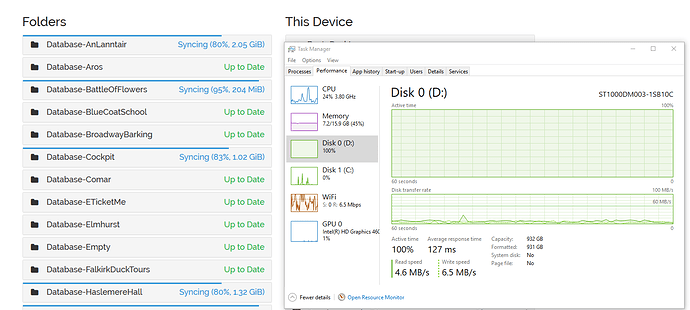 If I stop SyncThing, then disk access on D: goes back down to 0%, so it's definitely SyncThing and not some other process.
I don't believe that my internet connection is fast enough to saturate my hard drive bandwidth - even if it is an old and slow one.
This wouldn't be an issue, except that games are installed on D:\ as well, so I can't dick around with Hearthstone whilst waiting for code to compile. When SyncThing is doing its sync, Hearthstone won't get past the login screen.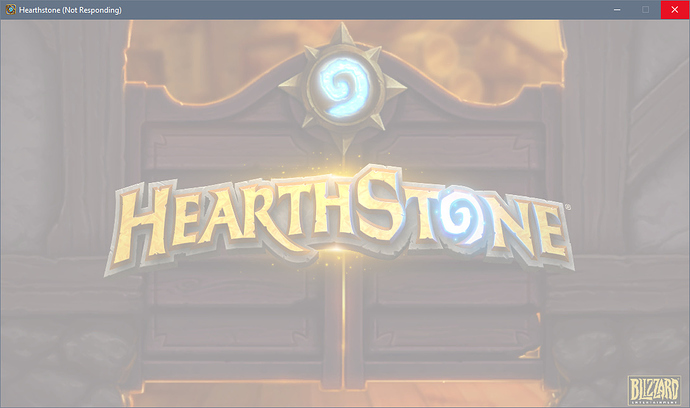 Obviously the easiest fix would be to move my Hearthstone install to C:, but if you want a solid reproducible example where SyncThing is being really inefficient with disk access, I have one for you.