I've searched the forum and found some discussion on a few vaguely similar issues, but nothing specifically for my problem.
I have two devices, a ReadyNAS and a Windows 10 computer. The device info is as follows:
ReadyNAS => \\BACKUP [v1.18.1, Linux (32-bit ARM)]
Win10 => \\C52893-F [v1.22.2, Windows (64-bit Intel/AMD)]

They're both on the same LAN.
Here's the remote device list from \\BACKUP: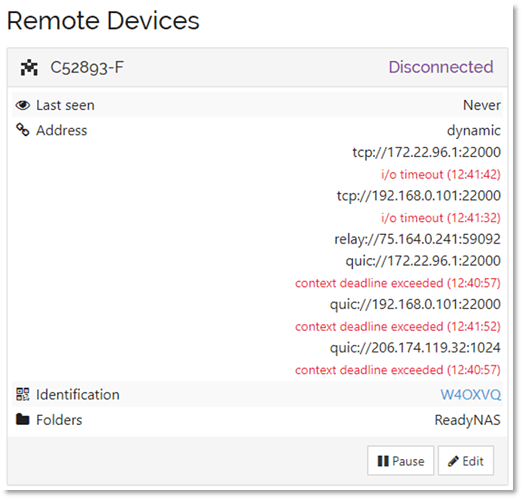 …and here's the list from \\C52893-F: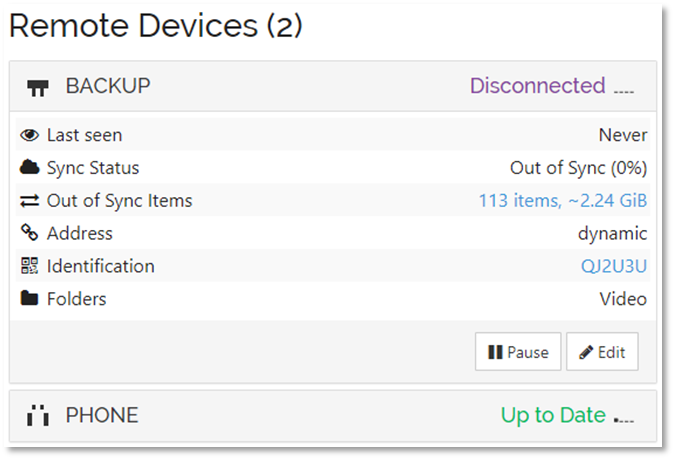 I've verified that the Device IDs are correct in both directions.
What else do I need to do so that these two can see each other?