Last week I changed my hw router, and since then some of my local syncthing devices don't see each other (but other devices synchronize fine as before). I have no idea what's wrong, I see no difference in configuration between the working and non-working devices.
All the devices are in the same LAN. On the router, I have uPnP enabled, and there are 250 records from 8 syncthing devices: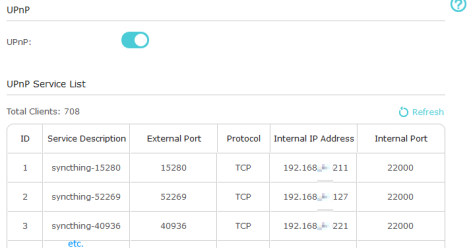 I cannot tell to which syncthing devices they belong. On the syncthing devices themselves, I have Global discovery turned off: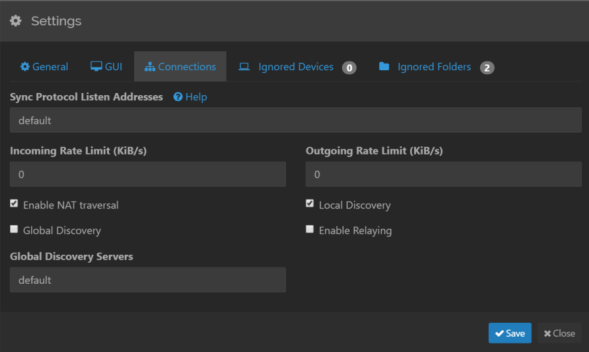 However, on the devices that do not work now, I had Global discovery turned on, by mistake. The synchronization stopped working after I upgraded the router, so I turned Global discovery off, and it still doesn't work.
In syncthing, I tried to remove a problematic device and add it again, but it didn't help. I didn't change firewall configuration of the devices, so it should be correct.
I summary:
Several Win10 notebooks with SyncTrayzor, 2 of them have the described problem with syncthing, the rest is OK
NAS is OK.
What can be wrong?