I have a problem with one device that does not sync correctly. This is how it looks after starting the desktop (in the remote device section, local state is up to date for all folders):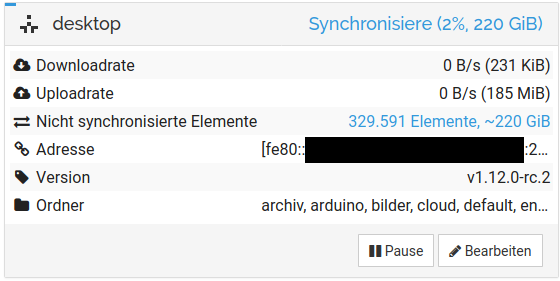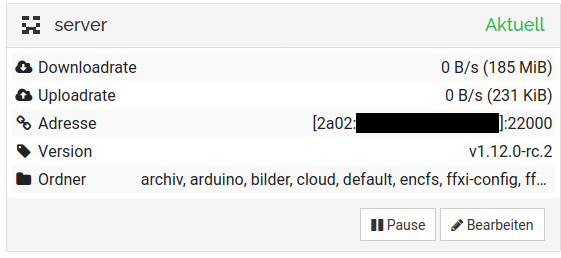 If I change a file on the server it syncs to the desktop, if I change a file on the desktop it does not sync and under remote devices the server shows this one file as out of sync.
The issue affects most folders but not all, some folders sync correctly from desktop to server (looks like the ones that cause the 2% completion).
Any known issue that could cause this? Any logs with debug options enabled needed? Without debug options I do not see anything suspicious.
After restarting syncthing on the desktop everything seems to work correctly after a while. I think it started with v1.11.1 (never used v1.11.0) and is still present after upgrading to v1.12.0-rc.2. While still on v1.11.1 I tried to do --reset-deltas but it did not help.