Hi all,
I'm noticing a host that claims Out of Sync Items :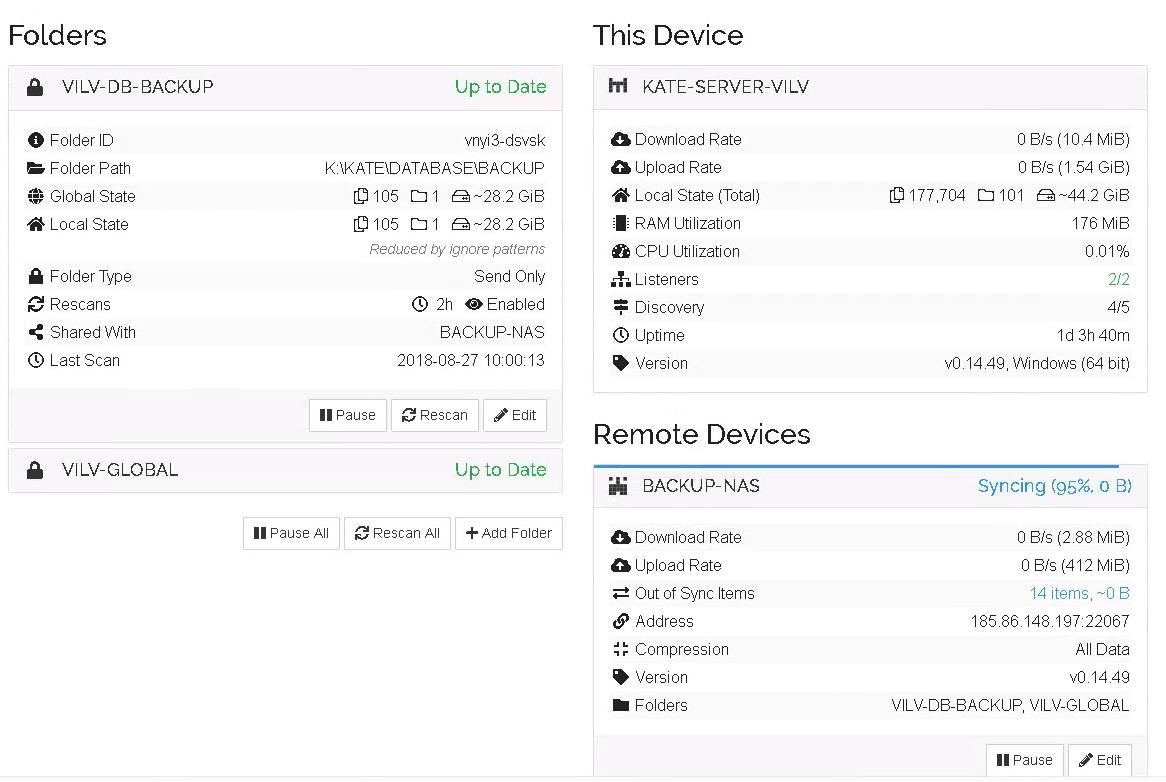 When i look at the filelist, it's clear that those are files which were deleted on the host. Checking the remote device, the files are indeed still present instead of having been moved into the versioning folder. Also, the remote device claims that everything is good and Up to Date :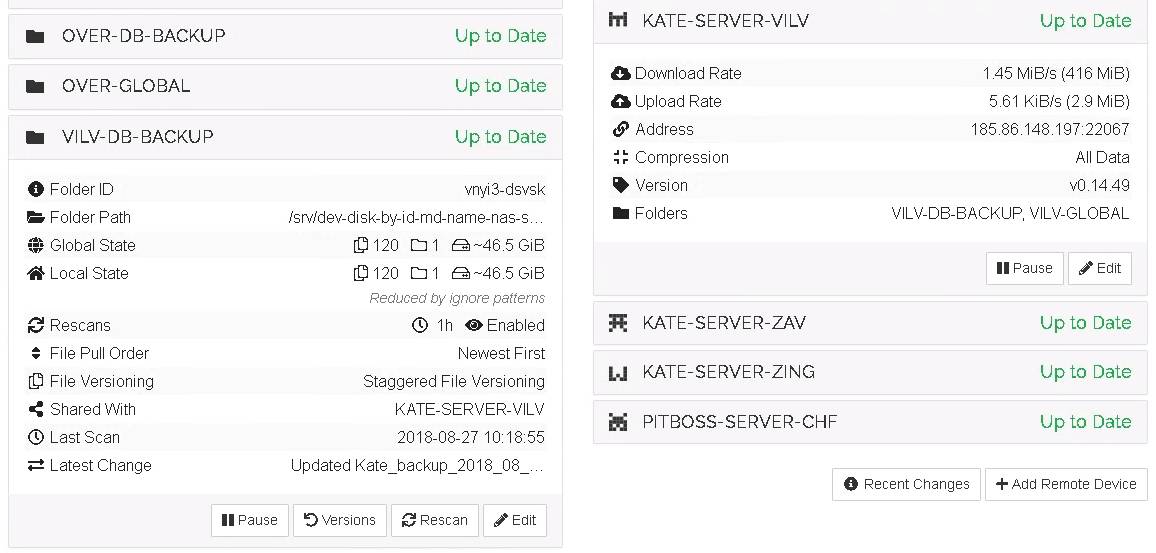 I have turned on DB and MODEL debugging facilities on both hosts. Will post logs asap. What other steps should I take to get to the bottom of this ?