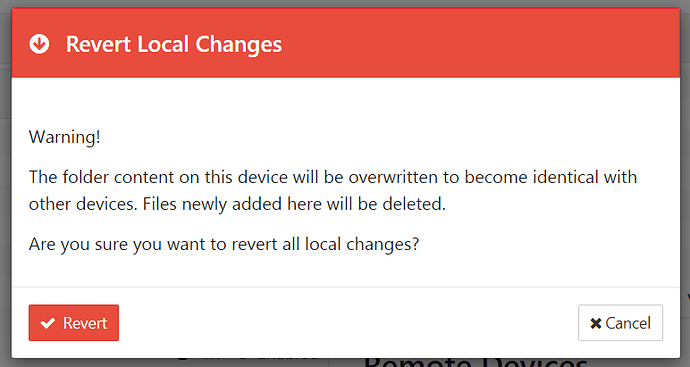 The folder content on "this device" will be overridden. So is it the device that's showing me the webUI or the device synching the data? "local" on the webUI server or "local" on the synching device?
Please change "this device" and "here" to something specific. Syncthing knows the names of the devices right??
What it dit: Returned a deleted file on the external machine back from the grave. So nothing "local".
End of rant