Hi,
I have Syncthing installed on my Android phone (a Samsung S9) to backup the photos I take with my phone on my Windows 10 PC. Everything worked fine, but the other day I changed the micro sd card with a larger one. This broke the sync and this is what I see on my android syncthing app: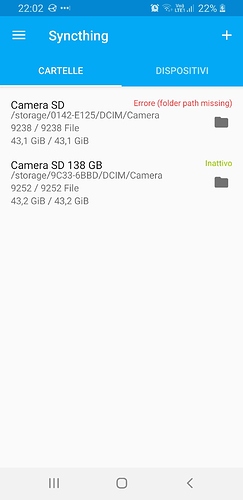 Obvioulsy what I want to achieve is to sync again my phone, without also duplicating the file already backupped on my PC.
I hope there's an easy way to fix this.
Thank you