Hi forum,
I plan to syncronize a folder from source computer A to to target computer B.
To do this, I have added the corresponding folder on source computer A in Synctrayzor using the "Add Folder" function: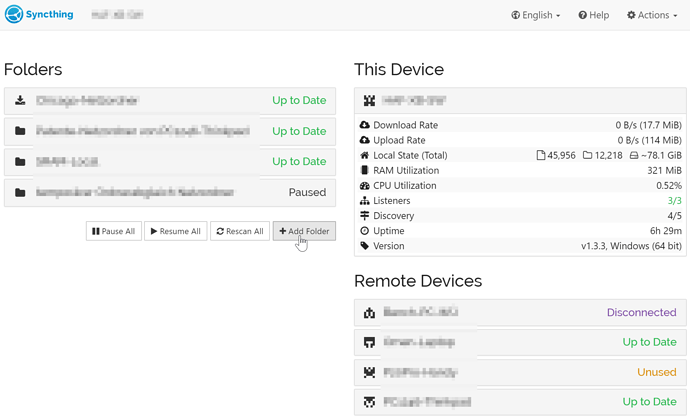 Now the folder automatically appears on target computer B, but with an unwanted path.
How can I change the path of the folder on target computer B?