Hi Syncthing team! Thanks to your app.
Both devices have Syncthing v1.20.1 Synchronization works well only inside local network (i.e if I connect Linux to wi-fi hotspot of the Android device) Firewalld is installed on Linux computer, so I add Syncthing to exceptions. On both devices I see only 3/5 discover servers: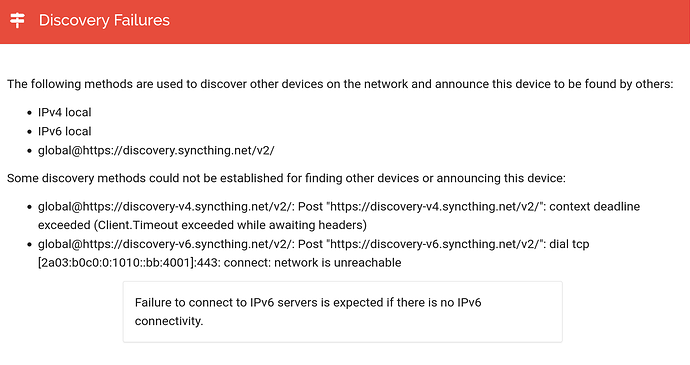 (If I turn on VPN,
https://discovery-v4.syncthing.net/v2/
will be available) Logs from Linux:
log.txt
(26.9 KB) On Android I have almost symmetric logs. Why I cannot sync my devices?