I am trying to sync my main folder of Photos from one machine to another (they both had a full copy on each that were in theory identical to start).
The picture below (the SENDER)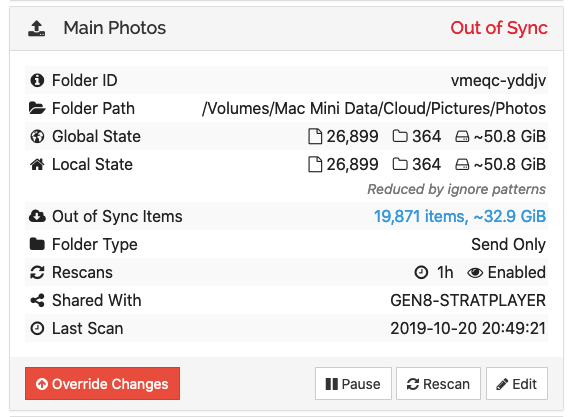 The picture below (the RECEIVER)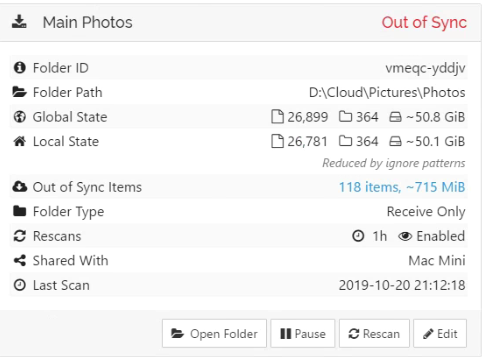 I cannot get the two to sync together and the overall status of the RECEIVER is sat at 98%
Is it the amount of files that are being synced thats the problem? I have tried numerous times adding and removing this pairing, always with the same result.
Any ideas? I am not sure what else to offer for information.