Approximately not a single human being uses these features: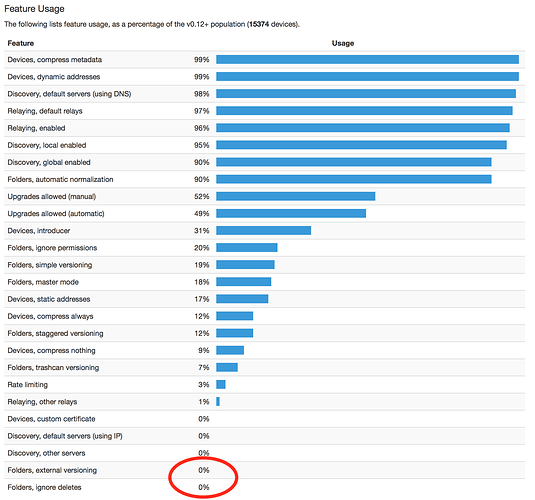 "Ignore deletes" is an ugly hack with odd side effects and dire warnings on enabling it.
"External versioning" is an at best halfway useful feature with an odd setup that is surprisingly difficult to use correctly on Windows.
Can I remove them please? If there is a genuine use case for either of these we might be better served to figure out what that is and support it properly somehow.
Go ahead, I don't care.
Nooo! Let me explain below how I use this…