Hello,
I have a question regarding the speed at which transfers are occurring.
According to this image I am uploading at around 15.9 kilobytes per second with a throttle of 10 kilobytes per second.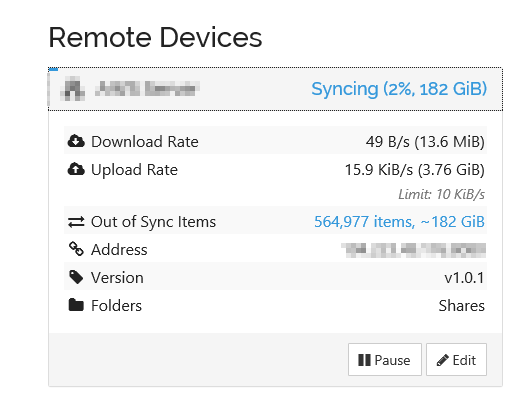 However, when I look at the advanced settings I have throttled to 10 kilobits per second. As there is a substantial difference between Bps and bps I am asking for clarification on what the meters are actually telling me.