When I create a new folder on my local instance and use a path separator in the title, it adds the separator to the path (automatically, which makes sense!):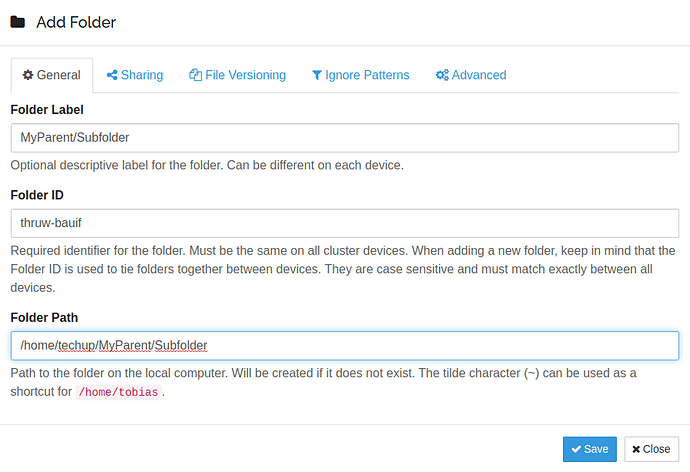 But when I share this folder to another machine, it gets the same label there, but the automatically generated path is different to the one added manually (local).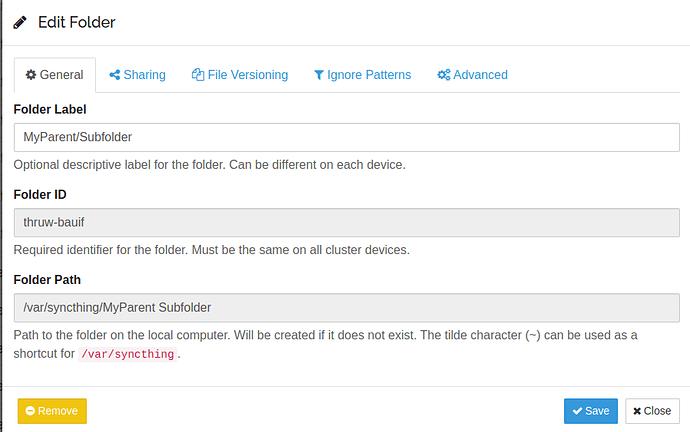 It would be great if the path would be the same remote, allowing the generation of sub-directories.
Otherwise (=workaround) I need to avoid sharing a folder until I created the folder manually on all other peers with the same folder ID, which is a non-handy work. If I forget it I need to delete and recreate these folders on the other machine.