I've added some rewarding badges, and tweaked the existing ones. This is the current set (apart from the boring forum defaults):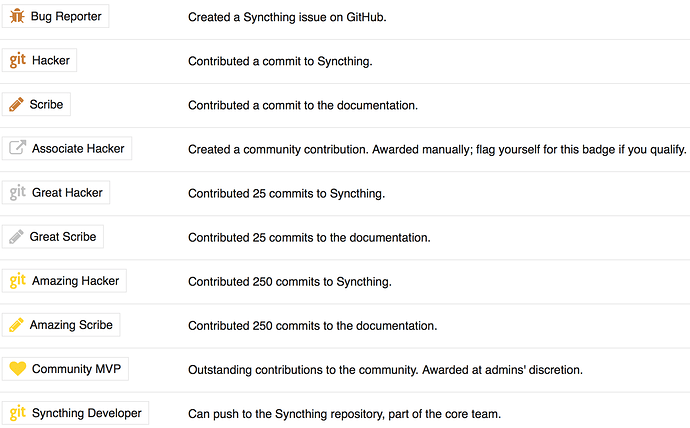 The new ones are the "Scribe" set (awarded for working on the documentation), the "Associate Hacker" one for doing cool work around but not on Syncthing, and recently the "Community MVP" one for being a just generally awesome person regardless of what form your contributions take (i.e. not necessarily code, and if so not on Syncthing itself).
The "Bug Reporter", "Hacker" and "Scribe" badges are auto-awarded, if you use the same email address here and on Github.
(Yes, this is all fairly silly but it's in good fun.)