Hi all!
I have some issues with Syncthing and WiFi network. I sync my files from MacOS to home server running CentOS 7. Empirically, I found that when Syncthing works - wifi network are very slow.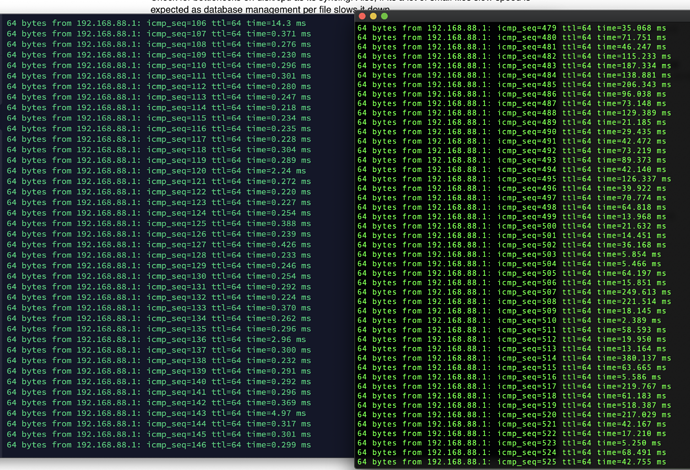 At the left part of screenshot i ping my router via ssh @ centos server (server connected to router via ethernet) At the right part - ping router from my Macbook…
As you can see, ping are horrible. All devices in my home network, which connected via WiFi, work very slow. So, as i understand, syncthing DDOS my network

If i stop syncthing app on my notebook - WiFi speed rise up and ping are near 1-5 ms.
I have the same issue at work, so there are not a router problem.
Any suggestions ?
Thnx.