I've accrued a few folders and nodes over the past very happy year with Syncthing.
My enthusiasm means my web UI page now looks like a little cluttered: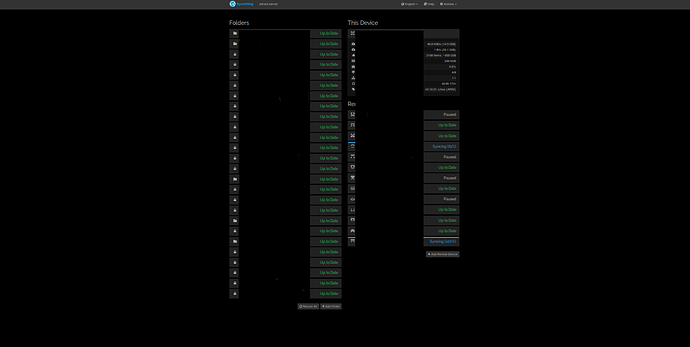 Currently, I zoom down to 67% / 50% in order to view it all at once, but I've lots of unused space on either side. The screenshot is 50%.
Is there a chance another theme can be made with double-columns for Sync folders, and also nodes if it's needed?