Hi,
I've got strange mismatch between two receiveOnly nodes receiving the same stuff from one SO node. Is this interesting to debug together or should I take the hammer-hit and reset the database to help myself out?
If interesting, I would take the time to do a debug run again.
The devices and folders all show "up2date" (green status) about each other.
device A : SO It shows the correct amount of files in the folder = 2.814 / 540 / ~ 166 GiB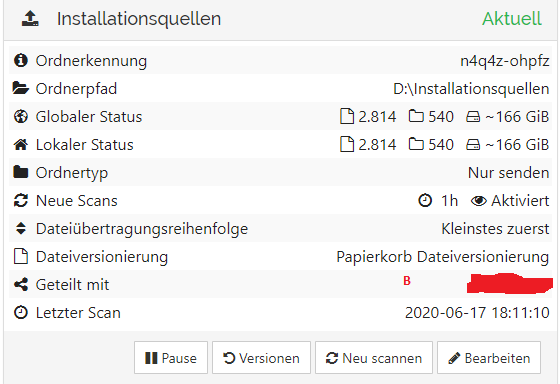 device B : RO (switching to SR does show the same picture)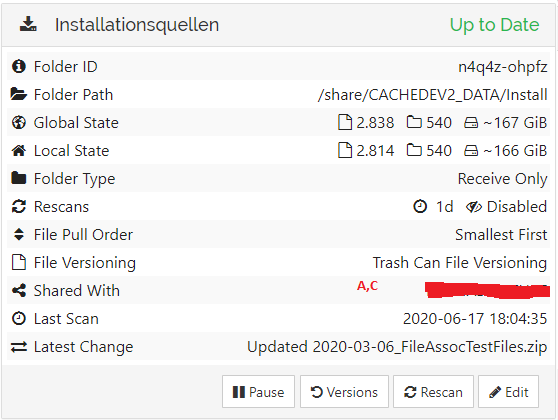 device C : RO (switching to SR does show the same picture)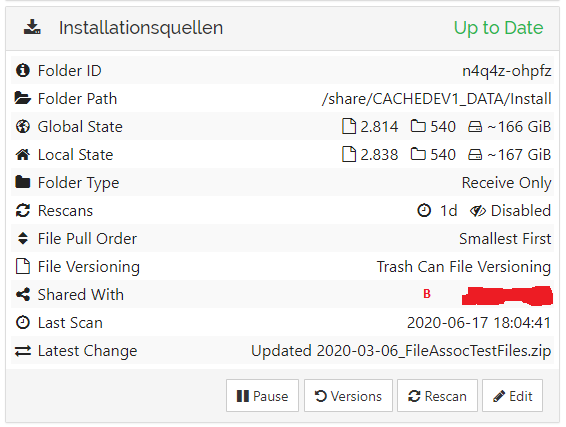 Kind regards, Catfriend1