Hi I am investigating a use case with Syncthing where I am using multiple networks groups were each group is sharing a single folder. With each group in these networks there is 1 and the same client syncing between these networks. This client is not altering any data. See picture for more clarity.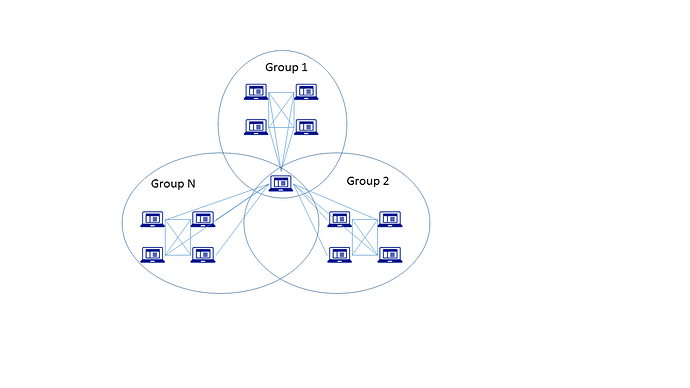 Some metrics. Per group: Up to 50 clients per group and up to 5 Gb per folder (group).
How many groups can be supported in this way for the client in the middle? Is this a feasible use case for Syncthing? How can you make sure the client is coping with all the changes and data, maybe special hardware?