hi,
I have to increase the timeout to reduce reconnections .I have seen in the configuration file two parameters, pingTimeoutS and pingIdleTimeS .
If I change these parameters , I have not seen increases in waiting time. The tests we have done :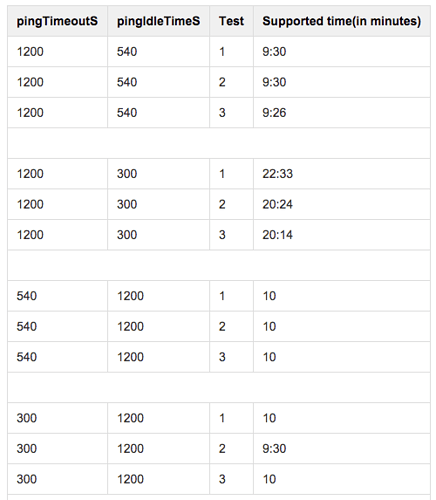 You can set to be longer than 2 hours ? you could give an example of settings ?
Thanks!