Hi !
I've a little problem with Syncthing. Actually, my Syncthing in my local network, work perfectly with a computer under linux and 2 under windows 10 (SyncTrayzor). With my phone in local and 4G, everything it's ok. But with my SyncTrayzor at work, no way.
I don't have acces to the firewall of Network or the list of port blocked. The HTTP Proxy is add in environnement variable. SyncTrayzor gets the relay and the address contain my ip/port via TCP. But the 2 computers are with "last seen never".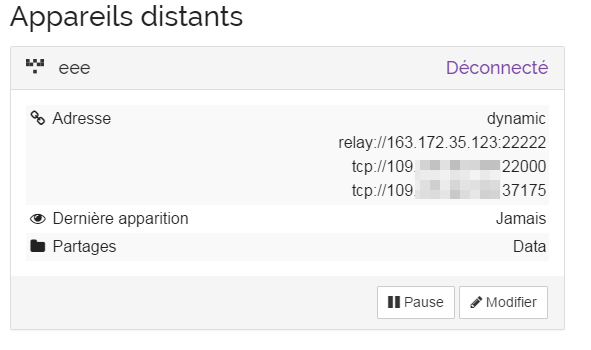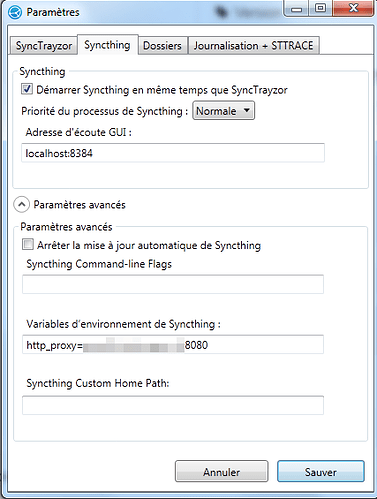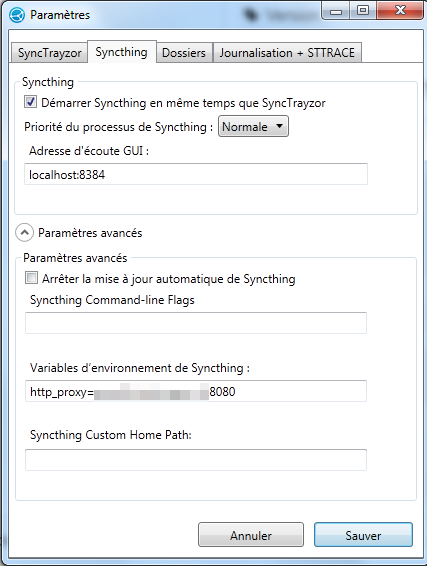 Syncthing version 0.14.5 (linux and windows)
What setting did i forget ? Thanks for your help !