Hi!
Why does Syncthing do this?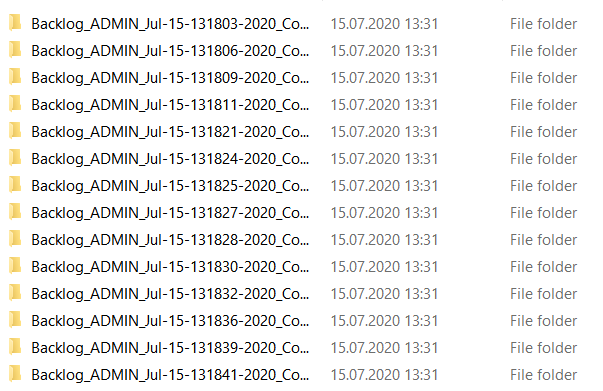 I am syncing between my Syncthing on Synology and SyncTrayzor on Windows. I have on both Syncthing's the option to "Ignore permissions" enabled on my folder of choice.
This happens when I rename a folder to essentially the same name with different capitalization. I haven't tried other type of renamings. After this issue happens, the folder I am renaming is getting multiplied to tens of folders that I then have to manually merge all of them together. I can only hope that all the files are still there and none got deleted in the process.
Any idea how to solve this? Right now, I am trying to disable "file watching" and just leave enabled the feature of scanning the whole folder periodically every minute.
Some more info:
Both Syncthing's are running on version v1.7.1.

The folders that have this happening are git repositories and have '.git' folders inside of them. I suspect the many files inside the '.git' folder has something to do with it.
Thank you for the help in advance!
Derek